Wrinkles Treatment Summary
Determining the right facial skin rejuvenation procedure for you depends on the specific goals of therapy, ability for downtime and budget.
Treatment
Schedule
Maintenance
Downtime
Cost
Specials
IPL
2-6 sessions
every 2-4 weeks
Once every 6-12months
Usually a little bit of redness for 2 hrs
$250ea
$199
Anti-wrinkle Injections Product1, Product2
2-3 sessions usually enough per year
Product1, Product2 - every four months
Some bruising or swelling may result, can be covered with makeup
$16 per unit
$1080 per 100 units
Dermal Fillers (including Hydrators, Radiesse, Gel, Voluming,
Permanent Filler)
1 session is usually enough, occasionally 2
Fillers - every 6 to 18 month depending on product used
from $650 -$1400ea
Mesotherapy
2-6 sessions, every 1-2 weeks
Once every 6-9 months
Some swelling may result, can be covered with makeup
$300ea
Skeyndor MesoFiller
Mesofiller 2-7, weekly;


MesoLift 4-6 sessions, weekly

MesoFiller - once every 1-6 mnths;


MesoLift - once every 4-6 mnths

None whatsoever, in fact skin looks best after the session
$199ea
$179
Eternal Line
Corrective Line
Eternal/Corrective - 4, weekly
Once every 6-21 months
$250ea
Medi Peel
1-4 sessions
every 2-4 weeks
Once every 6-12months
None to 3 wks for deep peels
$199ea
$179
Skin Needling
2-3 sessions 6 weeks apart
6 months
24-48 hrs
$399 ea
$300
MicroDermabrasion
Every 2-3 weeks
1-3 months
none
$159 ea
$129
Clinical Mini Facials
Monthly
Monthly
none
from 125 ea
30 min - $99
Eye And Lip Treatment
Monthly
Monthly
none
60 min $159ea
$129
Platelet Rich Plasma
Once a year
Yearly
Some swelling may result, can be covered with makeup
$1350 ea

NA

Home Care
Appropriate cleanser, day & night products needed. Products will last for 3-4mnths

Enquiry about Medik8 tailored approach to skin care

$150-270 total
Click Here to buy
Home Skin Needling

with active serums

3 times a week
3 to 5 minutes
Swap roller every 6 months
none
$105
$99
Wrinkles must know facts
Many factors cause wrinkles to develop.
The following are merely a a few sources:
Chronological Aging - As we age, our epidermal cells become thinner. As cells divide slower they cant cope up quickly as it used to repair itself. In the dermal layer, less collagen is being produced. Also the elastin fibers also wear out.
Sun - Sunlight inhibits the ability of fibroblasts to produce collagen. Exposure to UVA or UVB from sunlight accounts for 90% of premature skin aging.
Facial Muscles - Habitual facial expressions cause skin to wrinkle as it looses its elasticity. Nasal labial groove become more prominent (some people like to call them smile lines). Frown lines between the eyebrows, and crows feet also develop as the tiny muscles in those areas permanently contract.
Gravity - The effects of gravity make the loosening of the skin more apparent as skin sags more. This causes jowls and drooping eyelids.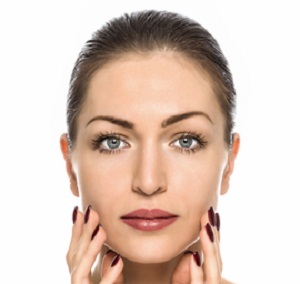 Wrinkles Treatment Options
There are countless treatments that are available in the medical field that have been created to combat wrinkles and to help us look our best as we age. In many cases the best and quickest results are achieved by applying a combination of different treatments. Ideally a patient will seek treatment with a skin expert who can determine the treatment best suited to their particular case and problems.
Treatment may include anti-wrinkle injections and Dermal Fillers, IPL or Laser, Mesotherapy or Skeyndor Virtual MesoTherapy
Other Treatments
NOTE: No sun exposure 4-6wks before and after IPL treatments. No sun exposure post peels for 2 weeks. No hot saunas/Jacuzzis etc after injections or peels or Meso treatments. High SPF sun block and sun avoidance is suggested after all treatments to prolong youthfulness of your skin.
Prevent Wrinkles Tricks
There are a few simple techniques that may help maintain skin in good condition and to prevent further ageing of the skin.
Always use sunscreen or mineral make-up because it has a natural sun protection factor.
No matter what you do in a clinic or salon - you'll get nowhere without maintenance. Use high-quality skin products formulated according to the latest scientific research and highest quality ingredients. Simply purchasing products at the supermarket or chemist that make wild (and often baseless and empty) promises won't achieve the effect you desire.