Eyesential is a cosmetic quick fix used by professional make-up artists for over 30 years as a "secret trick of the trade" to give stars an instant eyelift.
The effects of Eyesential have to be seen
to be believed.
An effective and safe alternative to cosmetic surgery, it smoothes lines, bags and wrinkles leaving you with fresher looking eyes in minutes.
Applied before make-up, Eyesential works by forming an extremely fine and invisible film under the eye. Viewed under a microscope you would see it looks like a very delicate spider's web which acts as a form of delicate mesh over the skin.
Eyesential does not penetrate the skin, and although you do feel a firming sensation as the lotion dries, it doesn't actually have any physical or pulling effects.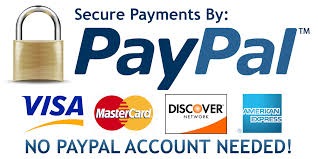 EYESENTIAL formula tried and tested by dermatologists. It is designed to provide a quick and temporary fix to the area around the eye... not a permanent repair so it is actually classified as non-colour cosmetic rather that a treatment.

Active Ingredients: Magnesium Aluminium Silicate, Sodium Silicate, Water

Lasts: It will last for more than 8 hours and is completely free from any long-term adverse effects so you can put it on in the morning as part of you normal make up routine.
Around 120 applications in total from 100ml atomiser flacon.

Price: $99

Specials:
Eyesential x1: Sale Price $88
(Save $11)

Eyesentail x2 (twin pack): Sale Price $148
(Save $50)

Eyesential x1 + Uber Powder x1: Sale Price $108
(Save $50)
Randy Houston Mercer, one of Hollywood's top make up artists says "Eyesential and The Lift are two essential products that transform you in an instant, making you look years younger and brighter in minutes". Randy regularly uses Eyesential and says it is his "secret weapon" when working on his celebrity clientele.
Melbourne Facial
Eyesential application instructions
Cleanse the skin around the eye area thoroughly and rinse with water to ensure the skin is totally free from cleansers, toners, moisturiser, makeup and oily residue. Pat dry gently.
Shake the flacon vigorously. Dispense a small amount of lotion into the palm of the hand. If the lotion feels gritty the flacon has not been shaken enough and the final result may be affected.
Looking straight ahead apply the lotion with the tip of the middle finger under the eye area working from the inner eye, following the eye contour and out towards the temple in a firm single stroke. 1 to 3 single applications may be applied, for the best results use as little as possible.
Avoid any facial movement for 2/3 minutes or until the lotion has dried. During the drying process there will be a firming feeling and in some cases a tightening sensation, which will disappear after a short period of time.
Once the Eyesential has dried, makeup may be applied. Pat on very gently with cosmetic sponge. Don not rub as this will ruin the effects of the product. Eyesential may be re-applied. Allow a period of 30 minutes before applying again to re-balance the skin, then follow instructions 1-5 again
Other points to remember
Eyesential must not come into contact with cleansers, toners or moisturiser
Do not use on eyelids
The product must not be rubbed or touched after application otherwise it will crystallise and itch
Only a small amount of the lotion should be used for the best results
Should the product accidentally come into contact with your eye, rinse it thoroughly