CosMedix skin care is probably the most natural, pure and effective products in the market place today.
CosMedix cosmeceutical skin care line contains a high percentage of natural, active ingredients to noticeably change and improve your skin. CosMedix range of products and programs are suitable for addressing problems with pigmentation, pores, acne, sun damage, redness, dullness, aging, sensitivity, or for those who just want better, younger, more radiant looking skin.
The chirally purified range of products offers:
NO Preservatives - Active ingredients act as a natural preservative
NO Biological elements - ingredients associated with animal or animal testing
FREE from artificial colours
FREE from synthetic fragrances
Cosmedix top philosophy - "healthy complexion without irritation"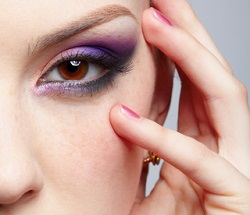 CosMedix ingredients are the most purified, chirally correct and effective. The combination of enzymes, anti-oxidants and acids to nourish your skin, stimulate its own reparative functions and exfoliate the surface. The home maintenance range is suitable for all skin types from oily to the most sensitive.
To purchase these specialised products

For further information TEXT/CALL 614 29 828 185
Known and recognised as the world's chirally correct pioneer in the cosmeceuticals, CosMedix is the choice dermatologists, physicians and aestheticians worldwide for enhanced skin care results.
Cosmedix - What is Chirally Correct Skin Care?
Practically every molecule found in nature is "chiral", (meaning that it either spins to the left or to the right), not every molecule is "chirally correct" or can be chirally corrected.
Those molecules that are chirally correct have been purified at this molecular level and produce only the positive effects of each ingredient. A chirally correct ingredient is one which is biocompatible to the skin cell. This ingredient has maximum penetration of the cell therefore delivers maximum benefit and less irritation to the skin.

By purifying each ingredient, this leaves little possibility for allergic or adverse reactions. When ingredients are not chirally correct, the harmful properties of the molecules are left behind. They can cause irritation and inflammation to the skin. Over time, this irritation and inflammation contributes to all the signs of premature aging of the skin.
A good example of a non purified agent is synthetic glycolic acid. Even though it is widely used in the industry it is actually not recognized by the skin. Using an ingredient like this can lead to damage of the skin and subsequent aging. CosMedix skin care do not contain negative ingredients like this.
It pays to remember that inflammation is the core cause of irritating skin conditions. Unlike many traditional skin care lines CosMedix refuses to use irritating ingredients. Avoiding ingredients like artificial additives, parabens, synthetic glycolic acid and sodium lauryl sulfate in CosMedix's formulations increase your chances for a healthier more beautiful skin.
CosMedix range contains highly active ingredients in the correct percentages to affect change on a dermal level in the skin. Cosmedix contains the number one proven anti-aging ingredient in skin care (the purified form of it of course), VITAMIN A (also known as retinol) as well as VITAMINS C and E.

FAVOURITE COSMEDIX products
All products from the CosMedix range are available for you to purchase though telephone or online shop or by popping in to our Melbourne Facials Clinic. Below are a few recommendations of the products. If what you use is not on this page simply drop us a line or call us and we'll have it ready for you within a day or two.
Normal Skin - Normal skin is generally clear, smooth, unblemished and of uniform tone and texture. CosMedix helps maintain normal skin's healthy radiance with a combination of stimulating, nourishing and protective ingredients.

Oily skin/large pores - Oily skin occurs when the skin produces more natural oil than normal, creating a greasy appearance with often clogged, stretched-out pores. CosMedix helps this condition through detox, deep cleansing and oil management.
Dry skin - Dry skin often produces a dull, ashy appearance with a rough texture prone to peeling or flaking. CosMedix helps this condition by re-hydrating and renewing the skin without harsh, cell-stripping chemicals

Acneic skin with mostly blackheads - Acne occurs when dead skin cells clog the skin's sebaceous glands, often contributing to increased breakouts, redness and oiliness. CosMedix addresses this problem through detoxification and by targeting inflammation and oil production.

Facial Redness, Rosacea - Characterized by excessive facial redness, flushing and nodulation and may be extra sensitive to topical irritants. CosMedix helps this condition with natural, non-irritating ingredients that calm the skin and target inflammation.

Sensitive skin - reacts adversely to even minor irritants, often producing redness, hives and/or breakouts. CosMedix helps sensitive skin conditions with soothing, natural ingredients that target inflammation without irritating chemicals.

Products: Benefit clean, Reflect or Serious/ Pure Protection, Phytoharmony or Phytoclear if skin is not dry
No treatments

Pigmented skin - conditions occur when the skin produces more melanin than normal, sparking discoloration. CosMedix targets hyperpigmentation through gentle renewal and the inhibition of melanin-catalyzing enzymes.

Photodamage skin - From UV overexposure, sparking scar tissue buildup and increased thinning of the skin. CosMedix helps photodamage with ingredients that remodel the skin and target UV-induced free radicals with powerful antioxidants and preventing further damage with broad spectrum, natural sun care.