Cosmetic Injections from Allergan, a world leader in medical aesthetics, has become one of the most popular cosmetic treatments for the face. Due to restrictions from the TGA, the actual name of the anti-wrinkle injection cannot be used, so we're using Anti-Wrinkle Injection or Cosmetic Injections instead.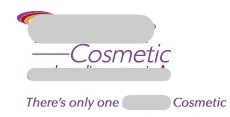 Men and women between the ages of 18 to 65 now have the ability to choose science-based, non-invasive medical aesthetic solutions. Since its approval, this cosmetic product has been the most popular physician-administered aesthetic procedure in the Australia.
Cosmetic Injections is a simple, non-surgical procedure for temporarily reducing the appearance of moderate to severe glabellar lines - the vertical frown lines between the eyebrows that look like an "11" - in adult women and men. It reduces the activity of the muscles that cause the "11s" to form by blocking nerve impulses that trigger wrinkle-causing muscle contractions, creating an improved appearance between the brows. Results can last up to four months and may vary with each patient.
Anti-Wrinkle Injections are now more than just treating wrinkles. For example, the face can be "sculpted" by raising or lowering eyebrows to enhance your look. Cosmetic Injections is an excellent comprehensive procedure to overall facial rejuvenation. It can be used alone or in combination with facial fillers and skin care from home treatments to IPL skin rejuvenation.
It's also used effectively to treat migranes, excessive sweating, reducing the size or roundness of face in the lower area of face (popular for Asian clients)
What Cosmetic Injections treats
Glabellar lines: Deep furrows between the eyebrows. These are often referred to as the "angry 11's"
Horizontal lines on the forehead and crows feet
Migranes
Platysma bands--the thick bands of muscle in front of the neck, Cosmetic Injections® may help stave off a facelift





Dimpling of the chin from overactive muscles
Raise drooping of the corners of the mouth
Fine lines around the lips and under and around the eyes
Excessive underarm sweating
SAFETY INFORMATION
There has not been a confirmed serious case of spread of toxin effect when injections has been used at the recommended dose to treat frown lines.
Do not take treatment if you
are allergic to any of the ingredients in procedure;
had an allergic reaction to any other similar product such as Myobloc® or Product2
have a skin infection at the planned injection site
Tell your doctor or get medical help right away if you experience itchy rash, swelling, and shortness of breath or similar symptoms. Further injection of Product1 should be discontinued.
Tell your doctor about all your muscle or nerve conditions such as amyotrophic lateral sclerosis [ALS or Lou Gehrig's disease], myasthenia gravis or Lambert-Eaton syndrome as you may be at increased risk of serious side effects.
Tell your doctor about all your medical conditions, including if you have:
plans to have surgery
had surgery on your face
weakness of forehead muscles, such as trouble raising your eyebrows
drooping eyelids
any other abnormal facial change
are pregnant or plan to become pregnant (It is not known injections can harm your unborn baby)
are breast-feeding or plan to breastfeed (It is not known the toxin passes into breast milk)
Tell your doctor about all the medicines you take, including prescription and nonprescription medicines, vitamins and herbal products.
Cosmetic Injections may cause loss of strength or general muscle weakness, or vision problems. If this happens, do not drive a car, operate machinery, or do other dangerous activities.
Other side effects of Cosmetic Injections include: dry mouth, discomfort or pain at the injection site, tiredness, headache, neck pain, and eye problems: double vision, blurred vision, decreased eyesight, drooping eyelids, swelling of your eyelids, and dry eyes.
Cosmetic Anti-wrinkle Injection, is a sterile, vacuum-dried purified product from fermentation of Hall strain Clostridium grown in a medium containing casein hydrolysate, glucose, and yeast extract, intended for intramuscular use.

It is purified from the culture solution by dialysis and a series of acid precipitations to a complex consisting of the neurotoxin, and several accessory proteins. The complex is dissolved in sterile sodium chloride solution containing Albumin Human and is sterile filtered (0.2 microns) prior to filling and vacuum-drying.
Cosmetic Injections Difference
Cosmetic Injections is a prescription medicine that is injected into muscles and used:
to treat increased muscle stiffness in elbow, wrist, and finger muscles in adults with upper limb spasticity
to treat the abnormal head position and neck pain that happens with cervical dystonia (CD) in adults
to treat certain types of eye muscle problems (strabismus) or abnormal spasm of the eyelids (blepharospasm) in people 12 years and older
Cosmetic Injections is also injected into the skin to treat migraines as well as the symptoms of severe underarm sweating (severe primary axillary hyperhidrosis) when medicines used on the skin (topical) do not work well enough.
Cosmetic Injections is a prescription medicine that is injected into muscles and used to improve the look of moderate-to-severe frown lines between the eyebrows (glabellar lines) in adults younger than 65 years of age for a short period of time (temporary).
Cosmetic Injections is not recommended for use in children younger than 18 years of age.
Are you new to Anti-wrinkle Injections? How get started
Schedule no obligation appointment with a doctor to determine if Cosmetic Injections is right for you. Dr Merian Koh is a facial aesthetics doctor, Victorian trainer for Merz Aesthetics. She offers other facial aesthetic treatments with vast experience injecting cosmetic substances.
Prior to your appointment, consider your treatment goals
During your appointment, discuss these treatment goals with your doctor
At your appointment discuss your treatment goals and ask your doctor if this anti wrinkle injection is right for you
See the results: Improvement may begin within 24-48 hours and your results may increase during the first week after treatment and can continue to improve up to 30 days after treatment
Long-lasting results up to 4 months
Individual results may vary
Have you already been treated with Cosmetic Injections?
If you are pleased with your previous Injections results, you may want to consider a regular treatment plan to help maintain them. Don't forget that you can receive injections every 3 to 4 months as long as you don't have any serious allergic reactions or other significant side effects.
If you find Cosmetic Injections no longer works because your body has developed antibodies, why not to try the other product. It has fewer proteins surrounding the toxin and so should stimulate a weaker immune response to break down the toxin.
What Is the Cosmetic Injections Treatment?
The treatment process for Cosmetic Injections is simple.
No anesthesia is required. However, doctor may choose to numb the area with a cold pack or anesthetic cream. Discomfort is usually minimal and brief. Few tiny injections of injections would be administered by doctor directly into the muscles that cause those moderate-to-severe frown lines between the brows.
It takes approximately 10 minutes for the entire treatment.
Doctor will give you specific aftercare instructions.
Cosmetic Injections FACTS
Within days, you may see a marked improvement in the moderate-to-severe frown lines between your brows. Lines continue to improve for up to 30 days, and results can last for up to 4 months. Individual results may vary
Visible results have been shown to last up to 4 months. Your own results may vary – be sure to talk to your healthcare provider about what you can expect and when to schedule your next appointment
Discomfort is usually minimal and brief. Prior to injection, your physician may choose to numb the area with a cold pack or anesthetic cream. The entire procedure takes approximately 10 minutes. Most patients are in and out of the physician's office without downtime following treatment
Side effects associated with the injection include localized pain, infection, inflammation, tenderness, swelling, swelling, redness, and/or bleeding/bruising
Although the results are visible, a treatment will not radically change your facial appearance or make you look as if you've "had work done." The muscle activity that causes frown lines between the brows is temporarily reduced, so you can still frown or look surprised without the wrinkles and creases between your brows
Anti-Wrinkle injections Clinical Studies
Glabellar Lines
Two phase 3 randomized, multi-center, double-blind, placebo-controlled studies of identical design were conducted to evaluate injections for use in the temporary improvement of the appearance of moderate to severe glabellar facial lines. The studies enrolled healthy adults (ages 18 to 75) with glabellar lines of at least moderate severity at maximum frown.

Patients were excluded if they had ptosis, deep dermal scarring, or an inability to substantially lessen glabellar lines even by physically spreading them apart. Subjects received a single treatment (N=405, combined studies) or placebo (N=132, combined studies).

Injection volume was 0.1 mL/injection site, for a dose/injection site in the active treatment groups of 4 Units. Subjects were injected intramuscularly in five sites, 1 in the procerus muscle and 2 in each corrugator supercilii muscle, for a total dose in the active treatment groups of 20 Units.
The co-primary efficacy endpoints were the investigator's rating of glabellar line severity at maximum frown and the subject's global assessment of change in appearance of glabellar lines, both at Day 30 post-injection. For the investigator rating, using a 4-point grading scale (0=none, 3=severe) a responder was defined as having a severity grade of 0 or 1. For the subject's global assessment of change, the ratings were from +4 (complete improvement) to -4 (very marked worsening). A responder was defined as having a grade of at least +2 (moderate improvement). After completion of the randomized studies, subjects were offered participation in an open label, repeat treatment study to assess the safety of repeated treatment sessions.
The combined results of these two efficacy trials were presented. The mean age was 46 years, with 32 patients (6%) ≥ 65 years of age. Most of the subjects (82%) were women, and Caucasian (84%). At baseline, 210 patients (39%) had glabellar line severity scores at rest of moderate or severe.
In these studies, the severity of glabellar lines was reduced for up to 120 days in the Injections group compared to the placebo group as measured both by investigator rating of glabellar line severity at maximum frown , and by subject's global assessment of change in appearance of glabellar lines.
Overall best result for "Assessment of Glabellar Line Severity at Maximum Frown – Responder Rates" and "Subject's Assessment of Change in Appearance of Glabellar Lines – Responder Rates" were achieved at day 30 with Cosmetic Injections patients see around 75% improvement.
Analyses by gender suggested that responder rates in the Cosmetic Injections treated group were higher for women than for men for both the investigator assessment (day 30; 85% of 334 women, 59% of 71 men) and the Subject Assessment (day 30; 93% of women, 72% of men).
In the limited number of non-Caucasian patients the responder rates were similar to those observed in the Caucasian patients.