Why Minerelle?
Minerelle Mineral MakeUp created and made in Australia, is a natural product, is not tested on animals.
Minerelle powders will not clog your pores. They allow your skin to breathe and functional normally. You can wear them every day, knowing that they will take away the redness of blemishes and won't clog your skin in any way.
Minerelle makeup colours have been created so that they neutralize any redness caused by acne, pimples, rosacea, sun damage and redness following cosmetic treatments. Minerelle evens out the skin tone and gives the face a healthy bloom.
Minerelle makeup is so good you can even sleep in it!!!
Virtually No Allergy Risk. No toxins, Fillers or Fragrances Many people are allergic or sensitive to traditional cosmetics because they are filled with talc, petrochemicals, alcohol and perfumes. Minerelle contains none of these ingredients.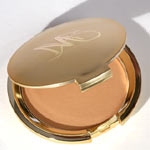 Anti Ageing Minerelle powders sit on the surface of the skin and do not fill up' lines and wrinkles. The light reflecting properties of minerals give a soft focus to fine lines. These two important characteristics, coupled with the way Minerelle evens out the skin tone and gives a healthy bloom to the skin, means that you will look more beautiful than other women of your age.
Not Tested on Animals and Environmentally Friendly Minerelle is not tested on any animals whatsoever. As the minerals and pigments are natural, they will not cause any harm to the environment.