Imagine that your skin could self-defend itself from environment pollution, cigarette smoke, computer screen rays, UV radiation, harsh weather, etc.
You would probably have smooth, wrinkle and blemish free, beautiful complexion.
Unfortunately, the free-radical, sun-induced and environmental damage is something our skin can't cope with on its own.
Medik8 helps revitalise your skin and prevent further damage with its revolutionary anti-oxidant, retinol, vitamin C and other cutting edge preventative and corrective products.
Medik8 is the skincare brand of UK biotechnology company Pangaea Laboratories Ltd. Founded in 1999 by pharmacologist Elliot Isaacs, Pangaea has always maintained high standards of scientific research, and all their products are developed with the aim of delivering cutting edge cosmetic technology to the public
Results without the irritation...™

Active ingredients and "the delivery system"
Innovations in the use of peptide and antioxidant technologies as well as high-dose, clinically proven, multiple vector botanical extracts gave birth to an innovative collection of treatment products, formulated to help restore youthfulness to the skin as well as target skin redness, hyperpigmentation and acne.
Medik8's ground-breaking antioxidant product line can help combat the sun-induced damage to the skin, trigger collagen synthesis, increase the skin's elasticity and density as well as improve the skin's texture and brighten the complexion.
Medik8 also incorporates liposome and unique nanotechnology delivery systems for maximum penetration of actives
The key cornerstones of the Medik8 philosophy are:
Pharmacologist development - At Medik8, all products are researched and developed by in-house Pharmacologists, to ensure maximum effectiveness
Cocktail theory – Medik8 products attack skin problems using multiple clinically proven actives, each at up to 3 times their trial dosages
Bioavailability - There is no point having a magic bullet if there is no gun to fire it. Thus all Medik8 formulae are delivered to the target area either by using fat-based nanoemulsions or liposome/nanosome delivery vehicles
Airless Packaging - Where relevant, all Medik8 products are stored in airless packs to ensure all ingredients stay as fresh and as potent from lab production to final dose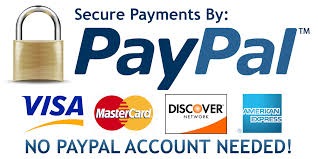 FAVOURITE Medik8 products
All products from the Medik8 range are available for you to purchase though telephone or email order or by popping in to our Melbourne Facials Clinic. Below are a few recommendations of the products. If what you use is not on this page simply drop us a line or call us and we'll have it ready for you within a day or two.
Effective face cleansing is fundamental for maintaining the skin in healthy condition and enhancing its reception of the cream active ingredients.

Five advanced cleansers to match skin types, all round purifying foaming wash suitable for all skin types, especially sensitive, an innovative anti-bacterial foaming wash for acneic skin, AHA exfoliating foaming wash for oily and combination skin and a cream-based cleanser for normal and dry skin type

All Medik8 cleansers can be used by those with sensitive skin and contain no Parabens and no SLES (or similar harsh detergents) which can irritate the skin. 100% soap free, paraben-free and fragrance-free.
Preventing free-radical damage to the skin's collagen and elastin matrix is a must in any anti-ageing regime.

Medik8 Prevent Range is a revolutionary antioxidant based product line that helps combat the sun-induced damage to the skin.

Medik8 antioxidants help to trigger collagen synthesis, increase the skin's elasticity and density as well as improve the skin's texture and brighten the complexion, preventing skin photoaging, fine lines and hyperpigmentation.
Professional strength products formulated to target the causes of wrinkle formation and the existing ageing effects in the skin.

Highly stable forms of all-trans-Retinol help to repair collagen damage diminishing the appearance of lines and wrinkles. With melanin inhibitors for hyperpigmentation. And telomere extenders for anti-redness.

Medik8 Correct products go to work on your ageing skin, delicate under-eye area
At any age and for any skin type, proper skincare begins with establishing reasonable basic regimen based on hydration and sun protection. Well-hydrated skin is not only better at shielding itself from environmental stresses such as free-radicals, UV light and pollution but also has been shown to age at a much slower rate than dehydrated skin.

Medik8 broad spectrum SPF25 moisturisers protect the skin from moisture loss, photo-ageing and hyperpigmentation.

Regular use of Hydr8 SPF 25 helps to decrease the wrinkling potential by accumulating moisture at the base of the wrinkles and thus expanding the volume of the skin cells, which in turn leads to a smoother and more elastic skin.
Injection-Free alternatives to Bo-toxin treatment for reducing the depth of wrinkles by gently relaxing the muscle by working on all 4 layers of skin and on the muscular filaments, responsible for the facial expression.

The innovative peptide technology incorporated in Pretox products effectively reduces the appearance of all types of wrinkles: dynamic, static and wrinkle folds.
The best products to look after the skin of your body. Specific body products for the specific skin condition and most common body skin concerns; cellulite, thread veins and extremely dry skin.