A facial peel is a treatment that removes the top layer of skin. The Aesthetic Peel gives new life to dull, sun-damaged complexions by deeply exfoliating the epidermis, and smoothing and tightening the skin while fading brown spots and diminishing fine lines and wrinkles. Afterwards, the new skin underneath heals to form a top layer which is smoother and brighter than before.
The Medi Peel process begins with a thorough cleansing of the skin with a specialized solution designed to eliminate excess oils. You will then receive one or more chemical solutions to specific areas of the skin. There are a variety of solutions for different skin conditions. The entire process is conducted in a specific way so that your wounds can be controlled and new healthier skin can be revealed.
During the facial peel you may feel a mild to moderate burning sensation while the solution is being applied and for as long as it remains on your face.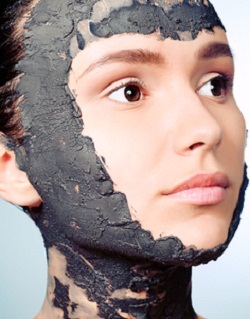 Immediately following the Aesthetic Peel, your face will be covered with a dense moisturizing ointment. Within a few days, your skin will begin to turn bronze. The skin will then feel tight and begin to peel and flake extensively for seven to ten days. Once your old skin has exfoliated, your new skin will be bright and flushed.
Peel is used to treat a variety skin conditions including
fine lines around the eyes and mouth,
wrinkles - caused by sun damage,
aging, or natural processes,
mild scarring,
acne,
pigmentation conditions- including freckles, age spots, or dark patches,
overall skin texture.
Research supports the use of Chemical Peels in the improvement of pre-cancerous keratoses, appearing usually in the form of scaly spots.
Purity Acne Peel is a synergistic blend of chirally corrected acids to produce a moderate depth, detoxifying peel treatment that fights bacteria, heals acne lesions and is calming to the skin. This medical strength peel is excellent for all grades of acne and oily skin as well as other blemishes or enlarged pores.
Medi-Peel Treatment Plans
The number of treatments needed to obtain the desired results depends on the depth of the peel.
Mild peels typically require a series of 3-6 peels done at approximately one month intervals. The advantage of this program is the minimal downtime and minimal complication risk in all skin types.
Other Conditions to treat
Softer wrinkles
Fewer blemishes
Removal of acne and scarring
Skin glowing
Melbourne Facial Beauty
Medi Peel Summary
Peel treatment plan tailored to your individual condition and skin type, providing superior cosmetic results with minimum downtime at affordable price.
NOTE: Tanning is prohibited before and after IPL treatments. High SPF sun block and sun avoidance is suggested after all treatments.
Medi-peel Post Treatment Tricks
Few simple techniques aestheticians advise
Other treatments eg IPL and Meso are perfect candidates after the Peel because the skin has been somewhat preconditioned for the procedure. However a few weeks before and after having the Aesthetic Peel is must for exceptional results.
Avoid the sun during high-intensity hours. The sun's rays are most damaging from 10 a.m. to 4 p.m. Reduce the time you spend outdoors during these hours for at least 2 weeks after treatment
Home Care: poreCleanse gel Medik8