Do you suffer from acne or those ugly deep
blackheads on your face or congested pores?
Do you need help clearing up the acne on your face?
You can do something about this
without having to pay big bucks to get help
An extraction facial cleans, exfoliates, extracts and nourishes the skin to promote clear, well-hydrated skin. Other names for Extraction facials include Deep cleansing facial, Deep pore cleansing facial, Acne facial
Skin issues Facts
Environmental damage and chronological aging reduces skin elasticity and pores congestion
Unsuitable facial skin care eg too alkaline cleansers lead to pores inflation or makeup products that are similar to sebum in their composition
Stress encourages hormones release causing blood vessels to narrow, leading to poor circulation. And this decreased blood supply to the skin can leave it feeling dry, flaky, and prone to irritation
Facials Melbourne
Extraction Facial Treatment Plan
Your skin is as individual as you are. The best thing you can do is get a full skin analysis consultation with aesthetician. We offer a great range of Skeyndor and Cosmedix facial extractions for both men and women in Melbourne, designed to relax and treat your skin's individual needs.
Your clinical facial will begin with a discussion of your current skin health, concerns, skin habits, history, and product use.
If you choose to, you are welcome to bring in the skin products you currently use so that you can discuss them with your aesthetician.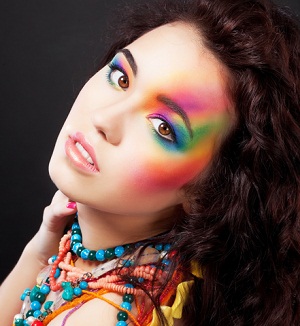 Step by Step Extraction Facial

• Professional skin analysis and Wood's Lamp assessment for of the skin condition.

• Followed by a professional thorough cleansing with cotton pads or sponges and a product chosen for your skin type (normal, dry, oily, combination, sensitive, mature)

• Exfoliation - removal of the oldest dead skin cells that stick to the skin's outermost surface. Exfoliation also makes penetration easier for serums used in later stages. Depending on your skin condition enzymes, alphahydroxy acids (AHAs) or betahydroxy acids (BHAS).

• Extraction of blackheads or whiteheads extraction when required during the steaming process. Steam helps to open the pores and aid in the extraction process. It can cause broken capillaries and discoloration if done on sensitive skin, or done improperly. True blackheads (thick, clogged pores with a darkened appearance) and milea (the hard, pearl like bumps).

These blemishes are too far gone for body's internal systems to heal on its own. Without assistance from an experienced aesthetician these blemishes will certainly turn into ugly inflamed "zits".

• Lymphatic drainage massage, facial mask targeted to your skin type (dry, oily, combination, sensitive, mature) and customized electrical modalities – electroporation and hydroelectrophoresis may also be incorporated into the treatment to address specific problem areas or to further enhance the results of your Extraction facial.
When will I notice the effects of a clinical facial?
Measurable results are immediate!
Smoother, softer skin texture will be apparent instantly following your clinical facial extraction, and because facials may cause a slight flushing, you will leave skin clinic with a healthy glow.
Any redness and breakout would be minimal if any, and should subside over a short period of time as your fresher, new skin is revealed.
Melbourne Facial Beauty
Extraction Facial Summary
Extraction Facial Options
Schedule
Cost facial
Special price facial

Treatment combines skin analysis, cleansing, enzyme or AHA exfoliation, blackheads extraction or whiteheads extraction

Optional: hydrating mask, lymphatic drainage or presor therapy, electroporation - helps the passage of actives across the dermal barrier

Can be combined with Man Facial

Every 4 to 6 weeks
because that's how long it takes the skin to regenerate
$159 ea
$129 ea
For man and woman with skin problems like acne scars or skin discolorations, a more intensive facial might be the answer. Although more invasive than standard facials, these treatments can significantly help improve skin appearance.
It's not enough to get a facial to keep your skin clear and beautiful.
You need to have a great home skin-care routine.
Use a non-irritating, slightly acidic facial cleanser to prevent further hardening of embedded facial oils. Preferably use one of CSHE or MEDIK8 with vitamin C and E to help the skin recover. Sircuit Fixzit helps to dry and clear blemishes.
Scientists have also found that fish oil containing EPA help to regulate cellular function and maintain elasticity and suppleness in the skin. We stock fish oil for your convenience
More Extraction Skin Care Facts
After extraction facials drink more water than usually do, and eat lots of fruits and veges. Avoid that sugary foods actually cause the body to overproduce a certain hormone or chemical which will increase oil production and contribute to congestion under the skin
Comedones are commonly known as blackheads or whiteheads. This condition occurs when the hair follicles mix with sebum (oil). When the sebum is oxidized from the environment, it turns black. When the follicle is closed and not exposed to the environment, this is a whitehead
Women tend to suffer more of whitehead and pimple breakouts during the middle or end of their monthly menstruation cycle. This is because their body undergoes a rush of hormones that plays mess with their skin
MINOR EFFORT MAJOR DIFFERENCE