Invigorating and refreshing, teenager facials promotes a clear, healthy, and glowing complexion. There are many salon facial extraction treatments, over-the-counter facial products, and even natural home treatments that can benefit teens youthful skin.
Teenagers and Acne Facts
Contrary to what most adults and youngsters believe, the skin of adolescents produces more oil or sebum compared to a mature skin. The main contributor for this is the hormonal changes that are naturally experiencing by teenagers or adolescents. Even though it is a good thing that the adolescent skin is well-hydrated, excessive facial oil can lead to acne formation
About 80 percent of all teenagers develop acne, but the skin condition may also start as late as age 25 or 30, particularly in women.
The main reason for teen acne is due to the hormonal changes teenagers' experience. Other factors include genetics, poor hygiene, stress and diet.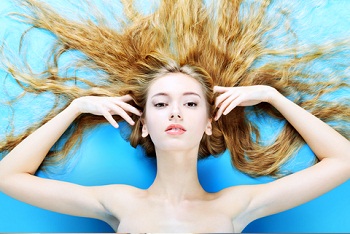 Teens Salon Treatment
Teens facial is one of the best ways to keep the youngsters' skin clean and acne-free. One of the benefits of getting a professional facial is that skilled aestheticians performs gentle extraction of blackheads with deep cleansing.

In clinic teenagers facials Melbourne treatment has the following components:
Light cleansing preparation
Facial steaming
Deep cleansing and Extraction
Exfoliating
Masking
Toning
Moisturizing
Teens Facial Treatment Plan
Step 1 - Examination and skin analysis to determine the teen's skin type such as oily skin, dry skin, sensitive, or combination skin

Step 2 - Teens facial skin preparation to soften your skin with a rich, soothing steam

Step 3 - Gentle removal of skin problems, like bumps, pimples, puss and dirt, blackheads and whiteheads

Step 4 - Smoothing out the face with a masque specific to your skin

Step 5 - Advice / recommendation on acne treatments, information on choosing the best cosmetics and skin care to avoid forming blemishes or blocking skin pores and nutritional guidance
After the teen facial its advisable to limit sun exposure and refrain from drinking and smoking to maintain beautiful skin
Melbourne Facial Beauty
Teens Facial Summary
Many teens try and unfortunately fail to correct their bad skin problems on their own using various over the counter products.
The truth is the best teenage home treatment for acne starts at the skin clinic.
Our teenage acne facial treats all the different skin types in teens - skin bumps, cystic skin (deep lesions on the skin), acne, to name a few. It's created to help blossoming young adults become aware that there are in fact skin treatments that can relieve this problem.
Teens Facial Options
Schedule
Facial Cost
Special Price
3-4 sessions
1 session a month
$159 ea
$129
For teens with skin problems like acne scars or skin discolorations, a more intensive facial might be the answer. Although more invasive than standard facials, these treatments can significantly help improve skin appearance.

We advice on home care products formulated for your skin type.

The following are the different skin types and the suitable skin care facial treatments for each type.
Dry skin

Although dry skin is rare in most teenagers, those who do have dry skin should maintain a daily application of mild moisturizing cleansing products and hydrating masks. Teens should avoid toning products that contain witch hazel, alcohol, as well as other ingredients that can dehydrate the skin.

Oily skin

For teenagers with oily skin, a home-based facial treatment should consists of cleansing products that are meant for acne prone and oily skin. The masks should be clay based and the moisturizers should be oil free.

Sensitive skin

Teens with sensitive skin should make use of products that contain very mild ingredients. Products that are formulated for sensitive skin are also the top picks to use. Exfoliating cloths and products should be used gently. A sensitive skin type should also be treated with mild and non-irritating moisturizers and toners.

Combination skin

A combination skin type requires the use of mild cleansers, light moisturizers, as well as hydrating moisturizers in areas of the face that are dry. To normalize the skin tone, teens with a combination type of skin should use skin care products that contain alpha-hydroxyl acids.
As for teens with skin complications, they can try photo facial, facial peel, and microdermabrasion treatments as these can efficiently improve the appearance and condition of the skin.
More Teens Skin Care Facts
Teens effective skin care strategy should also be based on diet and lifestyle factors. Teens need to make smart food choices and to get gorgeous skin.
With childhood obesity a huge issue across Australia, it is interesting to note that obese children are also more prone to acne/skin disorders than are non-obese children – study conducted by RMIT in collaboration with the Department of Dermatology at the Royal Children's and Royal Melbourne hospital.